These two neighborhoods are closest to the Old North State Club amenities, and members can easily enjoy a leisurely walk to dinner, the pool, tennis courts, or fitness facility. Waterton features four lakefront townhomes in addition to four single family homes all with detached guest quarters. The Village townhomes sit in a prominent location just before the clubhouse and no doubt have a priceless view of the 18th fairway, the lake with unforgettable sunsets, and the annual fireworks extravaganza in July. Residents in both sets of townhomes are able to enjoy the lifestyle at Uwharrie Point without worrying about any exterior maintenance or landscaping which is managed by the Association for additional fees. Landscape maintenance is also included for owners of the single family homes in Waterton.
Available Properties
For additional details, click on the image for each property below.
197 Old North State Lane 4a
3400 Square Feet - 0.24 Acres
4 Bedrooms, 4.5 Bathrooms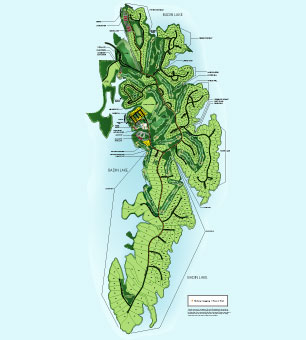 Join Our Mailing List
Stay abreast of what's available at Old North State. We promise not to sell your information.
Join Now
Map of Old North State
Download a PDF map of all neighborhoods

Visit Old North State