The Glenbrook Springs and Swift Island neighborhoods mark the central point of the Uwharrie Point peninsula. While all 14 Swift Island homesites seven of those with completed homes are located along #9 and #10 fairways, Glenbrook Springs is home to 52 wooded homesites with 30 completed homes situated either along the #8 fairway, lakefront, or with views of both. Homesites in these neighborhoods vary from .33 to .80 acre in size.
Available Properties
For additional details, click on the image for each property below.
205 Piney Grove Point 18
2700 Square Feet - 0.49 Acres
4 Bedrooms, 3.5 Bathrooms
427 Glenbrook Springs 32
Square Feet - 0.61 Acres

122 Swift Island 4
Square Feet - 0.4 Acres

124 Swift Island 5
Square Feet - 0.31 Acres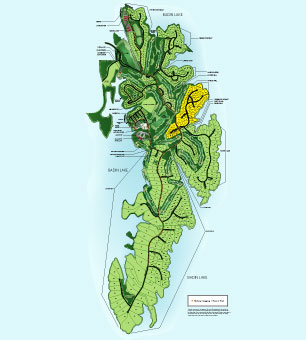 Join Our Mailing List
Stay abreast of what's available at Old North State. We promise not to sell your information.
Join Now
Map of Old North State
Download a PDF map of all neighborhoods

Visit Old North State