These three "eye brow" neighborhoods lie directly off the main entry road of Uwharrie Point Parkway. There are only four to five homesites in each of these neighborhoods, which makes them easily accessible. All have natural area "islands" separating the street from the parkway. Lassiter Mill and Whitley Mill are situated along the #6 and #8 fairways with front views of the #1 fairway.
Available Properties
For additional details, click on the image for each property below.
114 Candor Oaks 3
Square Feet - 0.49 Acres

123 Whitley Mill 9
Square Feet - 0.6 Acres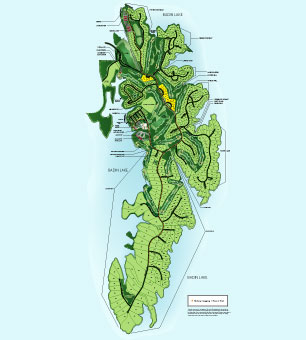 Join Our Mailing List
Stay abreast of what's available at Old North State. We promise not to sell your information.
Join Now
Map of Old North State
Download a PDF map of all neighborhoods

Visit Old North State