Please select a category to view the FAQs within.
Our Neighborhoods


How Many Neighborhoods Do You Have?



We have 15 different Neighborhoods within the community ranging from four home sites to the largest neighborhood with over 140 home sites. The various Neighborhoods are highlighted in our Neighborhood section. View them here.

Activities


Can I play golf year round?



The Old North State Club is open year round. We are fortunate to have bent grass greens that permit members to enjoy great golf 12 months per year. While we have periods in winter they don't last very long.


What is the length of the boating season?



While there are many residents that fish all year round, most residents enjoy the lake from mid April through November.


What types of cultural events are available in the area?



Being located in the center of North Carolina affords the luxury of being able to attend various cultural events within a few minutes' drive of the community or in the larger cities of Concord, Charlotte, Winston-Salem, or Greensboro which are within an hour's drive. Symphonies, concerts, art galleries, theater and much more are readily available. Please check out the Beyond the Gates section on our website to learn more.


I plan on having a long weekend with family and friends; is there anything available for additional lodging or hotels in the area?



There are several lodging options to available if you are considering a visit. Several homes in the community are available to rent, as well as nearby hotels in Albemarle and Asheboro.

The Community


I have a family, is there anyone I can contact to get referrals for schools and other activities?



Old North State residents have assembled an Ambassador Program that is designed to introduce interested prospects to the community, club, and the surrounding area. You may also contact our onsite management office at 336-461-5344 and they can assist with questions.


What infrastructure is available to protect my family and our home (fire/sheriff/etc.)?



Badin Lake Volunteer Fire Department
Local First Responders
Several area hospitals
Minimal crime rates
On-site security team
Most homes also have their own security and fire alarms that are monitored by a commercial company.

We also encourage you to see the Healthcare section under the Beyond the Gates tab of the website.


What is the financial health of the community?



The Community Association has operated within budget since its inception. In response to the current economic realities, the Board of Directors has implemented program efficiencies and operational changes, allowing for no dues increase in the last two years and a recent Reserve Study update analysis which indicated Old North State at Uwharrie Point is on target to fund infrastructure repairs and replacements for the future.




What are the real estate taxes?



While Old North State has a New London address, it is located in Montgomery County and is part of the Montgomery County tax district.


Are memberships provided when buying a house, or do these need to be purchased separately? Can you join the club but not live in the community?



The Community Association and the Club are two distinct companies that operate cohesively within the community. Therefore, the purchase of a property or house and the purchase of a club membership are separate.


I'm very interested. How do I set up an appointment to visit?



We'd love to meet with you and show you around our beautiful community! Please contact us here.


What types of environmental programs are available in the area to keep the lake clean?



Badin Lake is owned and managed by Cube Hydro Carolinas, The Yadkin Project. The project is operated under a license by the Federal Energy Regulatory Commission (FERC) which includes a very environmentally conscious Shoreline Management Plan. More information can be found at http://cubecarolinas.com/shoreline-management/.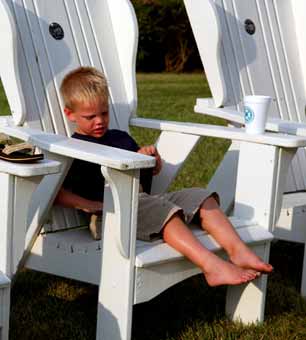 Join Our Mailing List
Stay abreast of what's available at Old North State. We promise not to sell your information.
Join Now
Map of Old North State
Download a PDF map of all neighborhoods

Visit Old North State